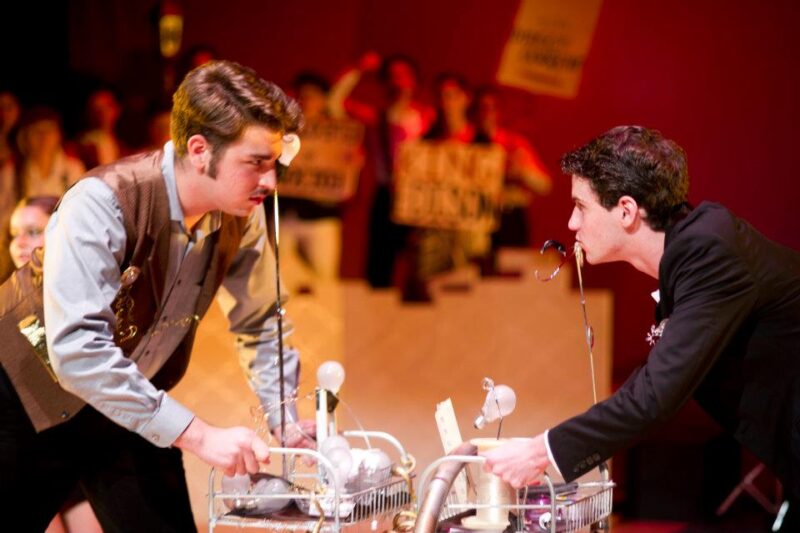 02 Oct

The Alternate: The Musical Tale of Nikola Tesla

At the turn of the century, two inventors battle to become the king of the electric age: one, the legendary Thomas Edison, the other, the largely forgotten Nikola Tesla. The Alternate tells the fascinating story of an immigrant with a brilliant and unusual mind, and his big dreams of perfecting the energy that powers our world. Set against the backdrop of the World's Fair of 1893, The Alternate details the rise and fall of a brilliant man who sacrificed everything to change our world and illuminates the legacy he left behind with an electrifying score.

LICENSING FEE: $1,000 flat fee
This includes a PDF of the script (watermarked for your production), the vocal score, rehearsal performance tracks (with back up vocals). There are no other hidden fees.

Details:

Full-length musical in two acts
Middle School/High School
Cast size: Extra Large (28-60+ roles)
12f, 10m, 6 non-specific, 32+ ensemble
*Any actor of any identifying gender is encouraged to play any role within their vocal range.