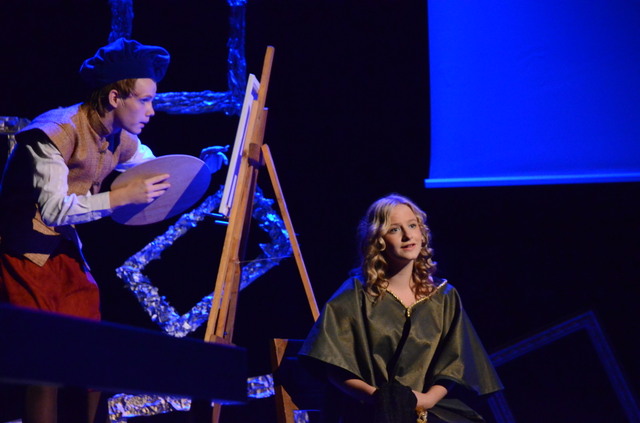 02 Oct

Layers of Leo: Mona Lisa's Musical

Viva da Vinci! The original rock 'n roll superstar was none other than inventor, painter, sculptor, engineer, mathematician, and astronomer: Leonardo da Vinci. Layers of Leo: Mona Lisa's Musical is a rollicking exploration of the life and work of the legendary renaissance man, through the eyes his most famous creation, the Mona Lisa. Featuring a riotous cast of characters and exotic locations, this show breaks down the anatomy of what it means to be a true artist, while also exploring the legalities of what it meant to be 'fabulous' in Florence in the 15th and 16th century. An international household name 500 years after his death, discover the man behind the easel.

LICENSING FEE: $1,000 flat fee
This includes a PDF of the script (watermarked for your production), the vocal score, rehearsal performance tracks (with back up vocals). There are no other hidden fees.

Full-length musical
Middle School/High School
Cast size: Large (21 and up)
12f, 19m, 8 non-specific
*Any actor of any identifying gender is encouraged to play any role within their vocal range.