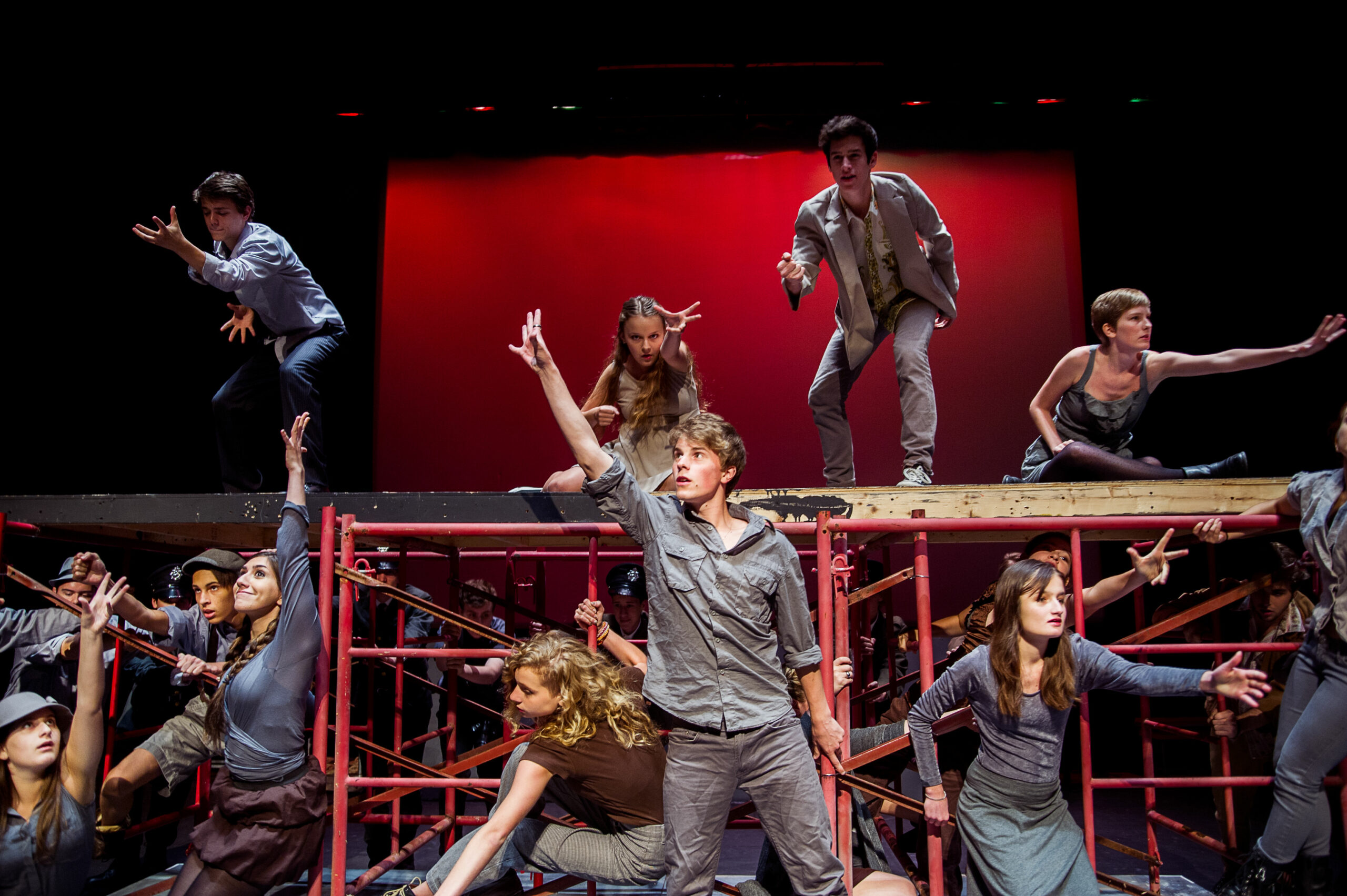 02 Oct

Dear Berlin: A Musical Breakthrough (One-Act Edition)

On August 13th, 1961, the citizens of Berlin woke up to a city divided in two: West Berlin, controlled by the allied nations and East Berlin, which remained under communist rule, leaving East Berliners trapped inside their city. Once it became clear that the wall wasn't temporary, the citizens of Berlin became desperate to reunite with their loved ones. Inspired by true stories, Dear Berlin: A Musical Breakthrough follows three generations of extraordinary people as they attempt to get under, over and finally, through the wall.

LICENSING FEE: $500 flat fee
This includes a PDF of the script (watermarked for your production), the vocal score, rehearsal performance tracks (with back up vocals). There are no other hidden fees.
Length: One-act musical
Best for: High School or Middle School
Cast size: Large/Flexible
Roles: 18f, 9m, 7 non-specific*, (34 named roles + ensemble)
Features: Opportunities for doubling (if a smaller cast is desired) or to create a larger cast by adding additional ensemble members.
*Any actor of any identifying gender is encouraged to play any role within their vocal range.
[button target="_self" hover_type="default" text="Request License" link="https://lovewellshows.org/request-license/"]
[button target="_self" hover_type="default" text="Request Perusal Script" background_color="#0078b5″ hover_background_color="#8c0101″ link="https://lovewellshows.org/request-perusal-script/"]